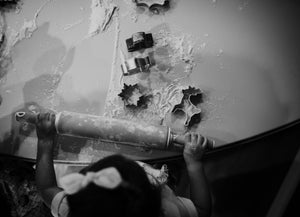 Visit The Baked Goods Blog!  
---
• babies • baking • beginnings • hello • thesweetlife • tshirts • welcome
Well it's been a few years since I have created a blog entry. I used to keep up with blogging my baking projects & party details, but of course life (namely 2 kids),managed to get in the way, in the best way possible of course. So here I am. And here you are reading this entry (thank you). The Sweet Life Apparel was born from my love of baking, babies, and of course clothing. The shirts were designed by me & printed locally here in Vancouver. The designs, on these onesies & shirts, are my own sayings and thoughts that...